Creating Opportunities for Businesses and Individuals to Grow through Networking, Franchises, Market Research, Strategy
Sarah is a visionary, motivational leader inspiring the achievement of exceptional results. Currently Australian Franchisor of BforB, an international networking and referral marketing franchise; Managing Director of Cariblue, working with business who want to grow, or to franchise and franchisor businesses who want to grow. She is the 2013 "QLD/NT Franchise Woman of the Year" and the Australian Institute of Management's 2012 "Owner Manager of the Year" for the Gold Coast.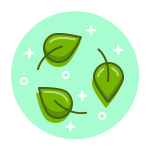 Life
I will teach you how to coach yourself positively.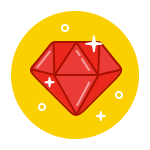 Truth
I will teach you to accept reality & feel better in your action.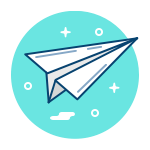 Experience
I will teach you to take massive action to lead a good life.
Private sector
Our clients are from a range of backgrounds from small to medium sized businesses through to corporate and not-for profit businesses and include:
Down Under Tours
AAT Kings
Dairy Free Down Under
Carramar Consulting
McFarlane Migration
Kelly Lane, A Tad Trendi and Arti Farti
FreshMeals2You
Kleen Biosystems
Clancy Corporation
Q Academy
Steelx
Strategic Directions Group
San Diego Tortilla Factory
Drain Check
Pure Indulgence
Albert Smith Group
Artable
BodyScience BSc
Busy Nippers
Century 21 Princz Property Group
Pod Coffee International
Australian Academy of Sport
Cable Beach Glass and Aluminium
Broome Chamber of Commerce
Cairns Steel Fabricators
Cashflow Confidence
Central Engineering
China Direct Sourcing
Clipper Pearls
Ecosure
Intermex
Mad Sports
Blizzard Group
Mitchell Solar
Morelife
Pacific Commercial Catering Equipment
Pacific Hoseflex
NuFlow
skin Naturel
SolarGreen
PSI Screen-printing
START Construction and Hire
Technigro
Royal Automobile Association of South Australia Inc
Australian Institute of Company Directors
Franchises
Our clients vary from businesses being franchised through to established franchises and include:
ATM2Go
Coffee News
Fitness enhancement
Shoebox Bookkeeping
Hydrokleen
Pristine Water Systems Australia
Dippin Dots
Fibonacci Coffee
Wray Organic
Aussie Skip Bags
Bloomtools
Fitness Enhancement
Government
Our clients are from different levels of government and quasi government organisations and include: 
Department of Innovation, Industry, Science and Research
Local Government Association of Queensland
Gold Coast City Council
Sunshine Coast Council
Cairns Regional Council
Mackay Regional Council
Flinders Shire Council
Redlands City Council
Dalby Regional Council
Gold Coast Institute of TAFE
Gold Coast Region Area Consultative Committee